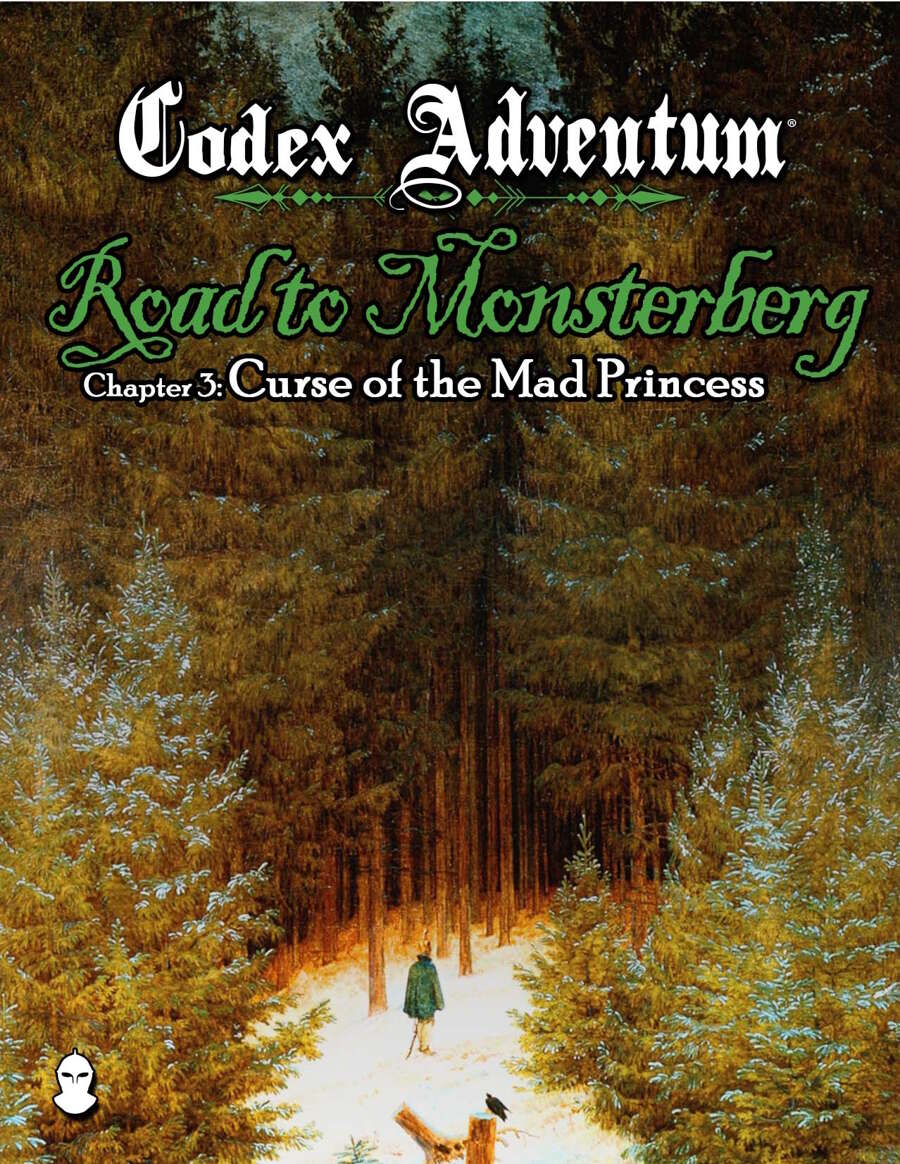 Hello and happy spooky season, Codex customers!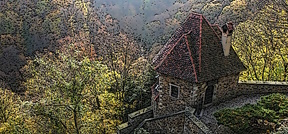 On Friday the thirteenth, this October 13, we finished our latest project. Today we are announcing the release of The Road To Monsterberg: Curse of the Mad Princess, the third and final episode of our Road to Monsterberg historical adventure series. These books work as both adventure modules and broader adventure settings that you can use to run multiple historical adventures, or easily adapt to fantasy or other genres.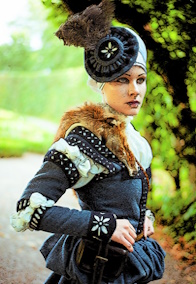 This book, more than the previous two, works very much as a sand box and can be used as a standalone adventure. There is a default narrative you can use, but it's a very open setting, covering a 100 km area in the middle of Central Europe in the mid-15th Century. This book is larger (203 pages) and more thoroughly researched than the previous two books, in fact based on the research we did on this region, I will be writing two new articles for Medieval World magazine which should be released in 2024.
Curse of the Mad Princess comes with new historical maps of the region, towns and castles, as well as detailed descriptions of 16 towns, 7 castles, and 16 rival factions, and 18 NPCs, each scheming against the others, each a potential hazard or ally, or interesting foil for your players. There are many places to explore and multiple devious plots to uncover or take part in.